Upcoming Events
2017 Events
Church Summer Retreat
July 14-16, 2016 / Joint Worship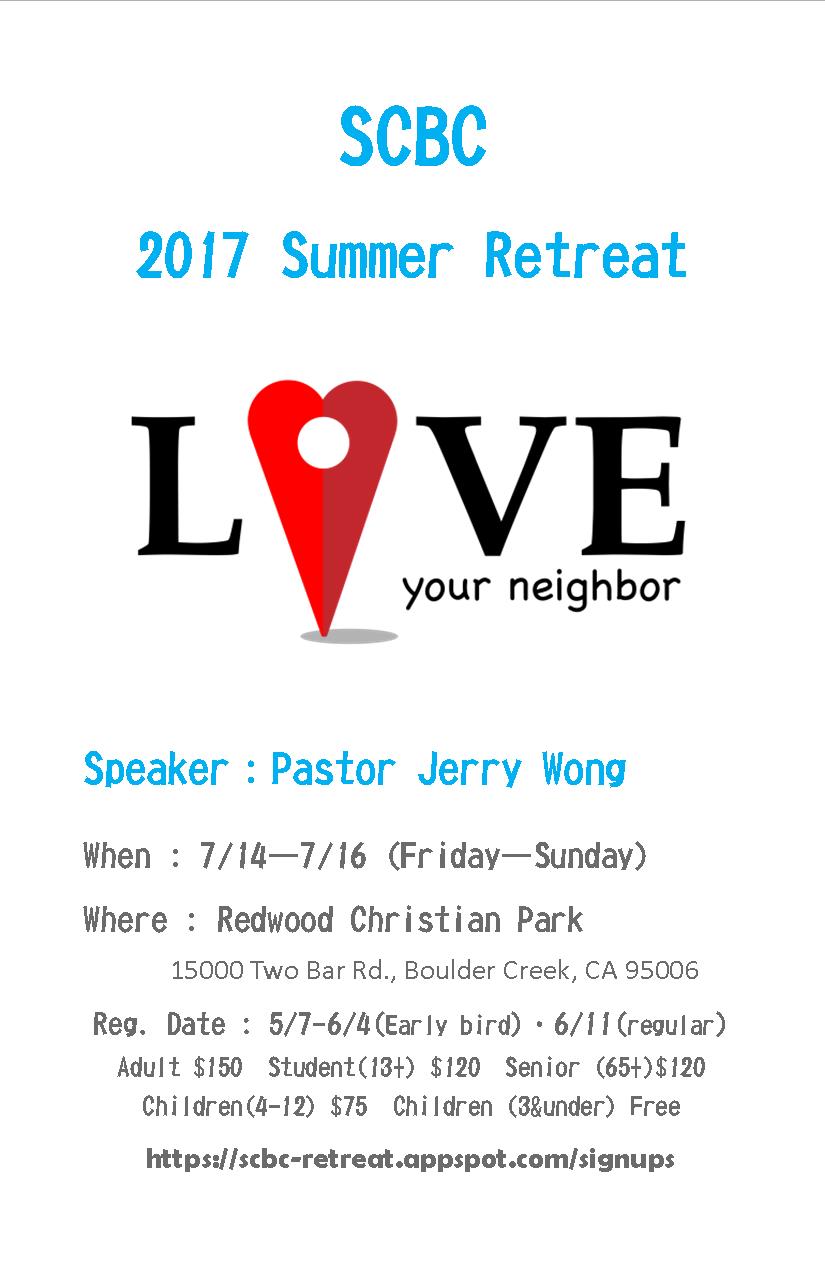 Retreat Date: July 14 - July 16, 2016
Location: Redwood Christian Park at 15000 Two Bar Rd, Boulder Creek, CA 95006
Online Registration: Sorry, registration is full at this moment. Please add yourself to the waiting list on Sunday during in-person registration session. We'll notify you if there's any cancellation.
2017 Registration Fees:
Adults $150
Student (13+) $120
Seniors(65+) $120
Children (4-12) $75
Children (3 or under) FREE
Note: * Early bird discount $15 off for each person (Except children). If register and paid by early bird deadline of June 4.
Any questions in regard to registration, please contact Doris Ling ( This e-mail address is being protected from spambots. You need JavaScript enabled to view it ) or Anna Ling ( This e-mail address is being protected from spambots. You need JavaScript enabled to view it ).
English Speaker: Pastor Jerry Wong
Jerry grew up in San Francisco and came to Christ when he was about to graduate junior high. Coming from a non-Christian home, he was not allowed to go to church, but grew by the grace of God, especially during his college years at UC Berkeley. He received his MDiv from Western Seminary's extension at Los Gatos. His ministry experience spans 2 churches, a church plant and multiple trips overseas. His joy is growing his marriage and family, and traveling the world to see what the Holy Spirit is doing in growing God's kingdom.